Upcoming Calendar Announcements & Special Events
Adult 7v7 Draft Day: Sunday, March 10
Our adult (21 and over), co-ed 7v7 league conducted its draft this past Sunday at Noble Stein Brewing Co. -- special thanks to Zack Morrow for hosting our various league drafts.
The draft results are available here!
Get your boots shined up, we'll be outdoors in less than a month! Kickoff is April 7th.
Downtown Indiana St Patrick's Day Parade
Saturday, March 16th, gathering at 11:20 AM
After our fun and successful turn in the holiday parade this past November, we're back at it again on Saturday, March 16 for the St Patrick's Day Parade. We'll have the McKelvy Works hay wagon driven by Michael McKelvy, club signage, candy to disperse, horns to blow, bells to ring… and we'll be lead by ICFC's resident bagpiper, Bryan Wilkins! Bring your families and join in the fun. We'll meet at 11:20 AM along the 400 block of Philadelphia St, with the parade due to begin at noon, moving along Philadelphia St toward 9th St. Hope to see you there!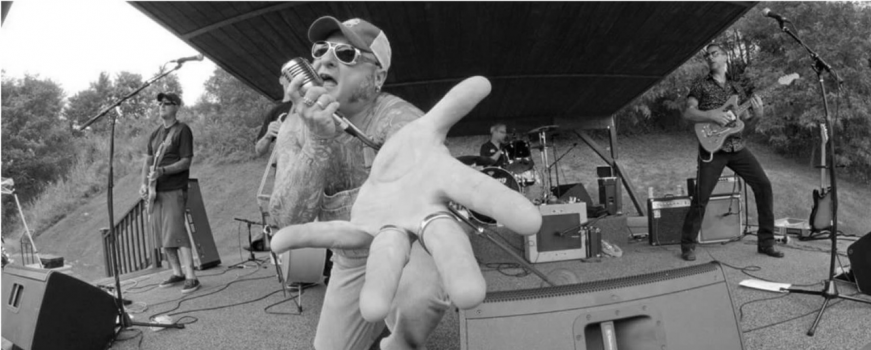 Saturday, March 23rd, doors at 7:00 PM
The fourth and final show of the 2018-19 Concert Series features the rip-roaring honky-tonk rock collaborative of one of Appalachia's own,
The Legendary Hucklebucks
. There is a reason we saved this show for the last offering; you will not want to miss this unique experience, with special guests, ICFC's own
Melville Walbeck
. Tickets are $10.00 in advance or $12.00 at the door. There is also an
$8 online group ticket discount
if you order 5 or more tickets by 11:59 pm, Saturday, March 16th. Come join us! The ICFC Concert Series may be the best-kept secret in Indiana County.
Futsal Final Club Gathering: Sunday, March 31
The Futsal League Final is scheduled for Sunday March 31st and will feature the final two squads remaining in the Premier League Cup. We invite all club members and their families to join for the final ceremony, where we will present trophies to the Community Cup winners as well as the Community Shield winners prior to kickoff. The ceremony will include lineup announcements, halftime activities, and a post-game pizza party. Please join us in creating a fun soccer atmosphere for this year's final match.
At the request of several sponsors, we are holding club pictures during this time, as well. Please show up for the match in wearing your own club kit, and we will arrange team pictures in the stands to be taken by Courtney Scherf.