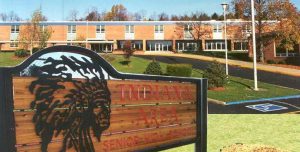 The 2017 Indiana Area Senior High School alumni soccer matches will take place on Friday, August 4th.  The men's match will begin promptly at 6pm, while the women's match will kickoff at 8pm.  Both matches will take place at the Indiana Area Senior High School's football field.
Levity Brewing will be hosting folks age 21+ immediately afterwards, to celebrate the launch of ICFC's own Red Session Ale!
Please help us spread the word. If you know of any Indiana soccer alumni who will be in town on August 4th, we'd love to have them participate!
Additional details will soon follow here on our website, along with our official ICFC Facebook page.
We'll see you on August 4th! 🙂